Twill weave 3K carbon fiber motorcycle front fender, customized carbon fiber motorcycle parts (autoclave)
The Feature of carbon fiber motorcycle parts:

Carbon fiber is excellent in physical properties and chemical properties of a new composite material. Its tensile strength at 3500 Mpa or more, is 7-9 times that of steel; tensile elastic modulus of 23000 ~ 43000 Mpa, tensile elastic modulus higher than that of steel, and its specific gravity is less than a quarter of the steel; Meanwhile insoluble swelling in an organic solvent, acids, bases, outstanding corrosion resistance.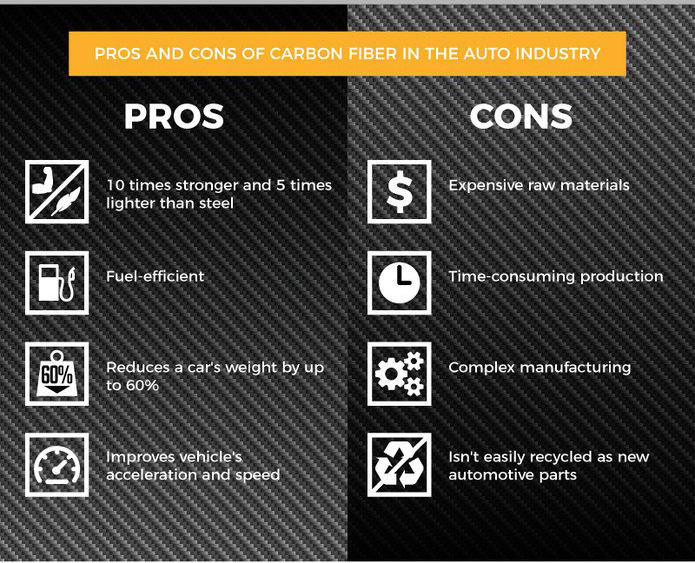 About CGpro Carbon Fiber Workshop:

CGpro Sports Limited was established in 2010 and has quickly grown into a professional Manufacturer of Carbon Fiber Products. Our Factory is Certified ISO 9001:2008.

Nowadays, CGpro Sports is one of leading manufacturer of carbon-based products operating from entity in DongGuan,China. Cgpro Sports specialized in developing, manufacturing and marketing of niche performance carbon fiber products for various applications, such as motor sports, medical device, custom carbon fiber Irregular shape parts and aerospace applications. All our products are tooled and manufactured on site using high quality carbon, epoxy resins and other materials!

We are able to provide:
•3D modeling
•Design and production of molds made of carbon fiber
•Realization of single products or series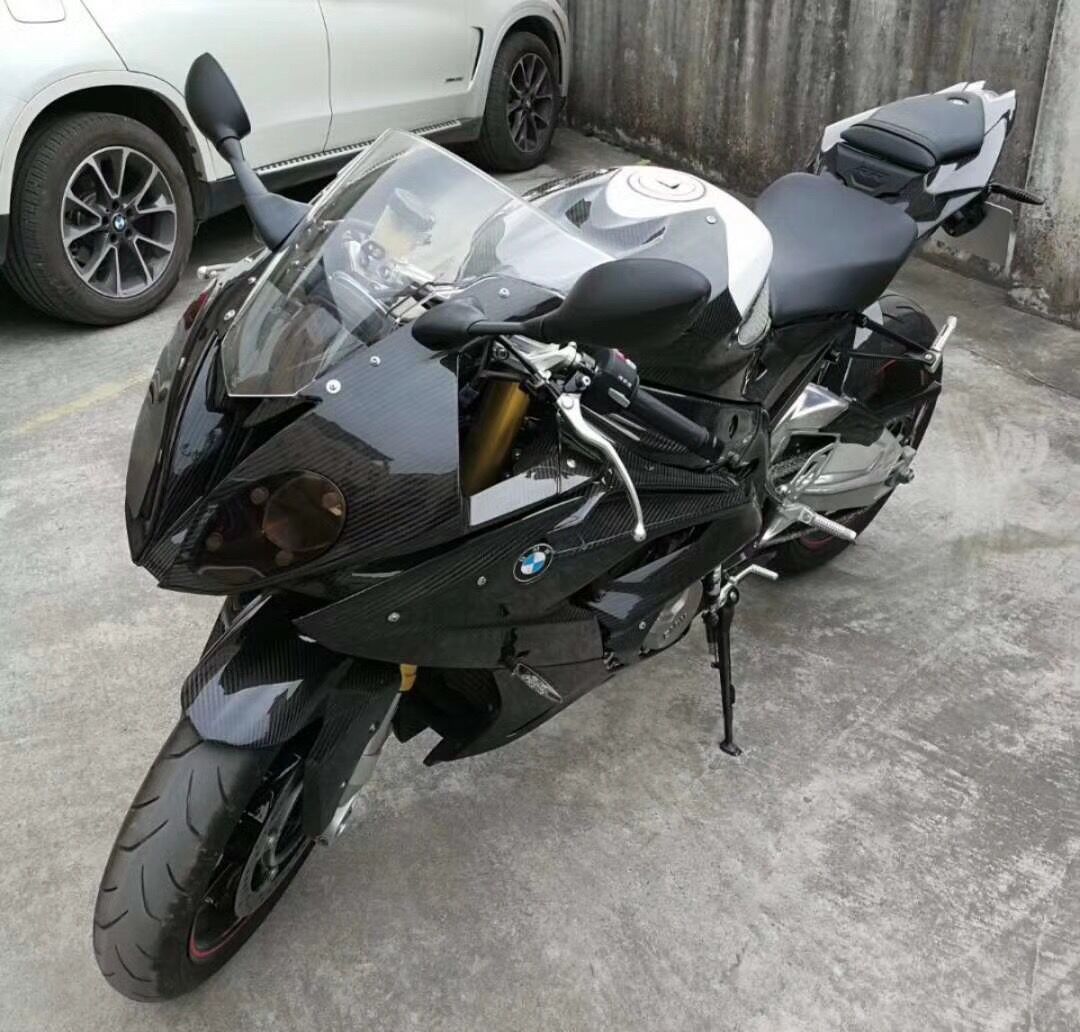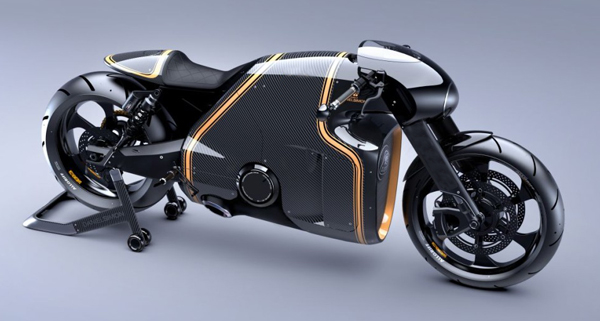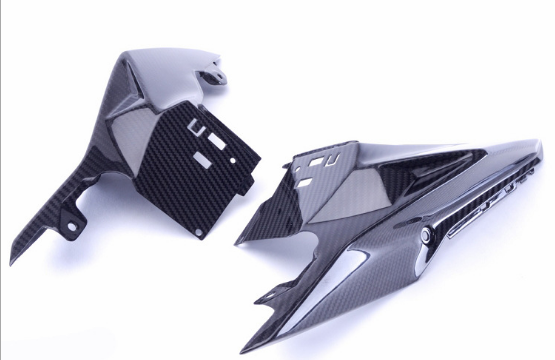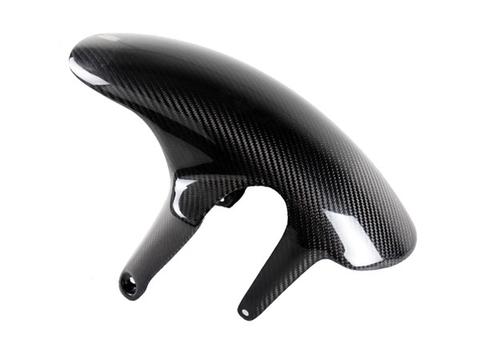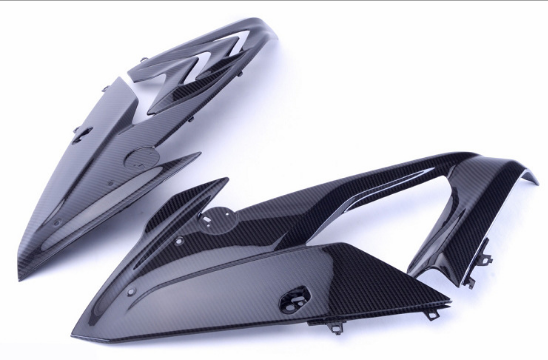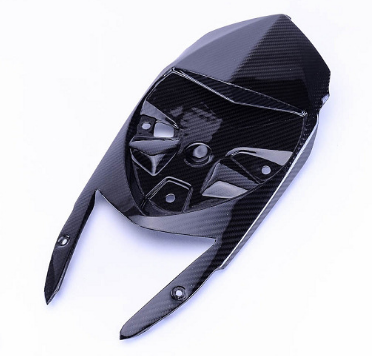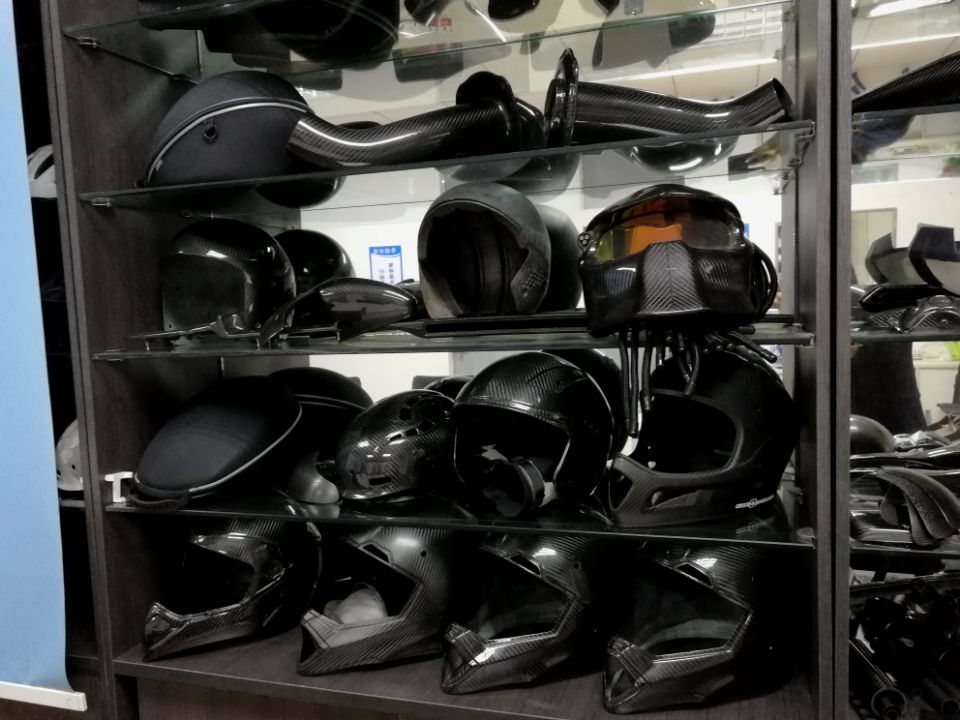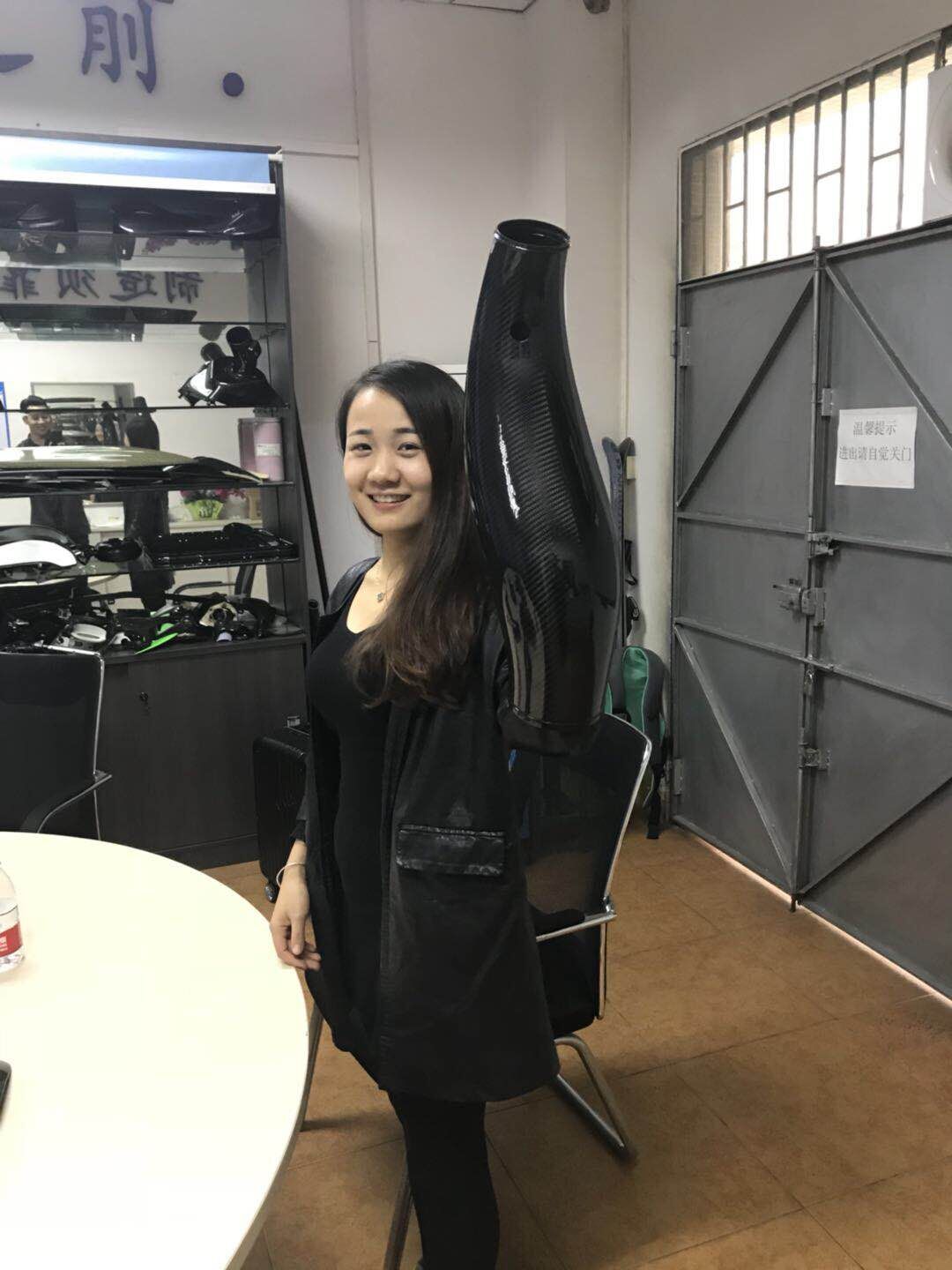 Facility Show:

1. Carbon Fiber Helmet Extrusion blow molding process: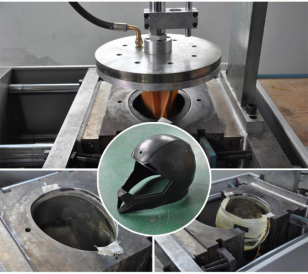 2. Autoclave Processing(Vacuum bagged)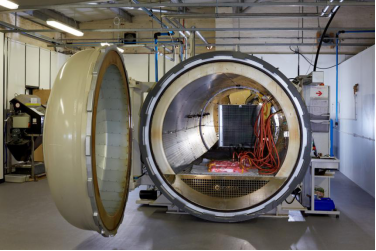 3. Lay-up carbon fiber plate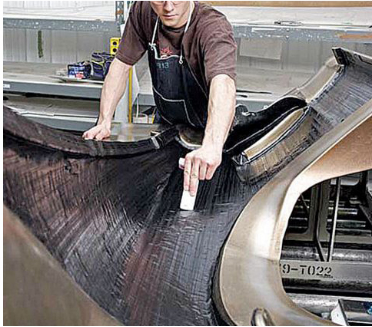 Raw Material Show: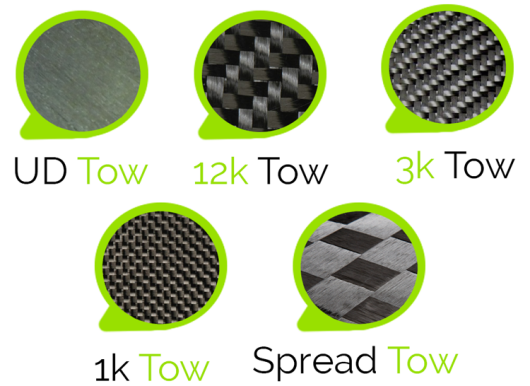 Facts about Carbon fiber: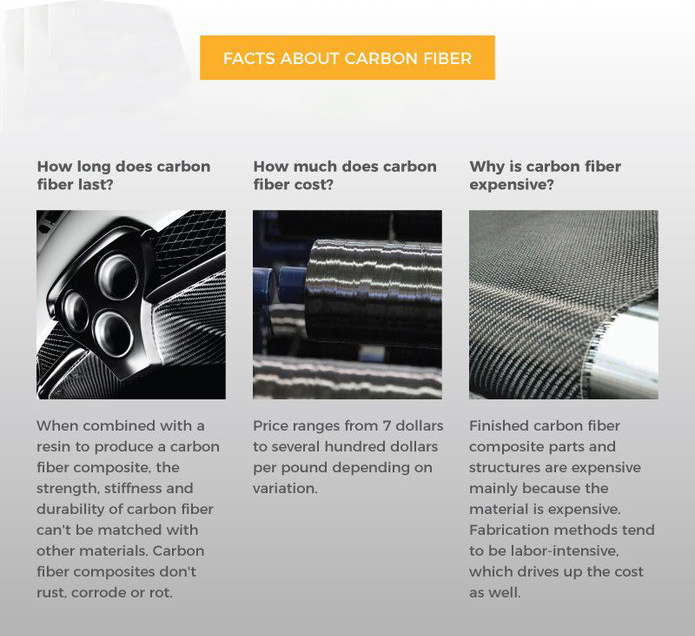 DESIGN CONSULTATION
• Research and Development
• Engineering Services
• Tooling and Machining
• Rapid prototype
• MATERIAL
• Prepreg(Dry carbon) , Epoxy Resin
• Plain weave/Twill weave


MANUFACTURING
• Autoclave Processing(Vacuum bagged)
• Oven-Cure Processing
• Heated Press Processing
• Post Production Services
• CNC Machining
• Welding
• Finishing: Glossy/Matte
• Painting/Silkscreening


Our Business Scope:
Here are Carbon Parts Pros we specialize in providing our customers with exceptionally crafted aerodynamics and custom auto parts. We are the original direct factory providing OEM auto parts. We stand behind every product we sell and look forward to fulfilling your automotive needs.
• carbon products,carbon interior,body kits,rims, wheels,etc...
• R&D advanced auto parts for luxury cars, like carbon fiber exhaust pipe, carbon fiber car intake pipe, carbon fiber car spoiler, carbon fiber car rear spoiler, carbon fiber heat pipe, carbon fiber diffuser, carbon fiber engine hood, etc...
• carbon fiber furnitures including carton fiber chairs, carbon fiber tables, etc....
• carbon fiber medical device including artificial legs and arms, wheelchairs, Surgical instruments etc..
• Carbon fiber Sports goods including: carbon fiber helmets; carbon fiber bike frame, self balancing vehicle etc..


Customized Production Options:
• Technology: Autoclave process (Vacuum bagged), Compressing mold, Extrusion blow mold;
• Material: Prepreg(Dry carbon) , Epoxy Resin ;
• Finish:Glossy/Matte
• Plain weave/Twill weave
• Perfect fitment

Our Services:
• Well-trained & experienced technicians can reply your inquiries in English promptly
• Go-to-meetings provided during specific project discussions
• Provide you our expertise in engineering and product development to reach optimum production
• Confidential lab gives protection to your projects from any exposure damage
• Very accurate and powerful 3D printing & hand moulding

Certification:

Below is our certificate :we have ISO9001 ,letters patent ,CE documents ,and we have our own lab to make sure every our product can meet the testing requirements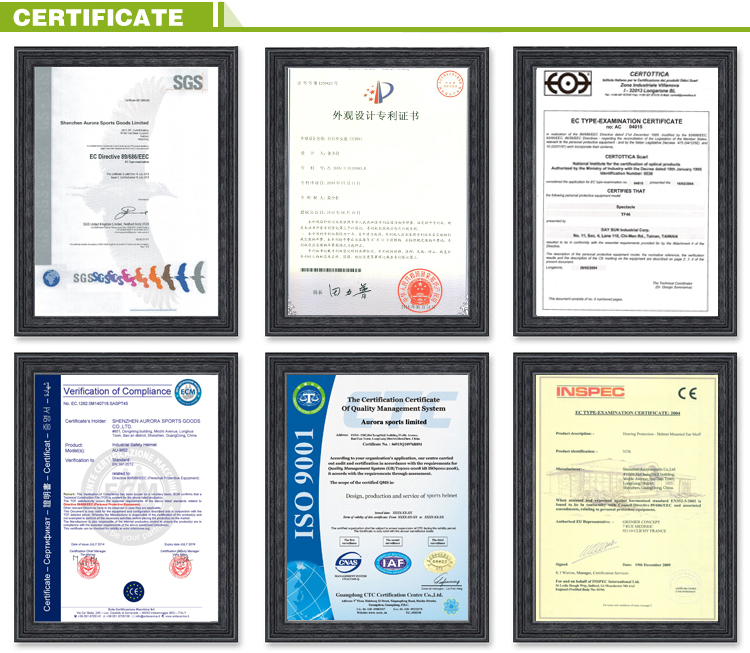 WHY US:
There are several advantages:
- Quality: with strict quality management system and first-class products
- OEM&ODM: We can provide OEM and ODM service for customers
- R&D team: With professional and independent technical development team
- Price: We have our own production line, to reduce the price to a minimum
- Patent: We constantly introduce patented technology products
- Service: Perfect after-sales service, so customer satisfaction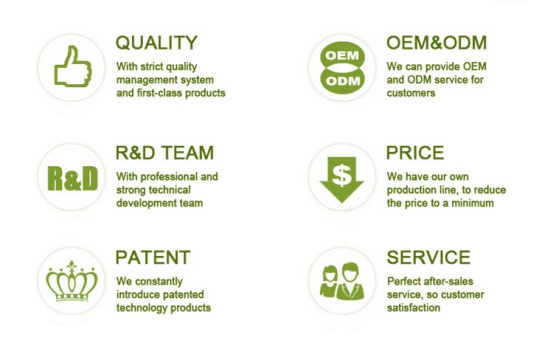 We are an original OEM factory and we already signed confidential NDA with our clients, so we have limited product shows on our website. Feel free to contact us with any motorcycle/auto performance or carbon fiber related questions. We can make your idea come true!